HIGHLIGHTS
PAST EVENTS
U.S.-China City Dialogue 2018
On June 12th, ChinaSF partnered with UC Berkeley Executive Education to host a panel discussion for a Chinese delegation of 24 government officials from Guangdong Province. The panel was moderated by Dr. Mark Coopersmith, and 6 experts, including Darlene Chiu Bryant (ChinaSF's Executive Director), Manish Goyal (Business Development Manager at OEWD), Avneesh Nigam (Senior Director of Strategic Revenue at San Francisco Chamber of Commerce), Ziyang Fan (Dead of Digital Trade at World Economic Forum), Alex Leonard (Head of Government Banking for the West Coast at J.P. Morgan) and Jennifer Stojkovic (Executive Director at SF.Citi) shared their insights in public administration and economic development from the perspective of San Francisco.
Specifically, they discussed about how payroll tax reform helps business retention and expansion in San Francisco, why the city is the destination of choice for high profile companies and comparisons of the intellectual property protection systems between China and the US.
U.S.-China Life Science Forum 2018
On June 8th, ChinaSF was honored to partner with CCOIC (China Chamber of International Commerce) to host a one day program at ChinaSF's office and introduce San Francisco's fastest growing industry: healthcare/life sciences/biotech. Our own Helen Li and other panelists spoke at the event and shared their insights with the audience in medical device, diagnostics development and clinical data management. In the afternoon, ChinaSF led the delegation to visit IndieBio and TheraNova.
2018 InnoSTARS Competition
The 2018 InnoSTARS San Francisco preliminary competition was successfully held by ChinaSF and Mandarin Environment on May 18th, offering an opportunity for 20 pre-selected early-stage technology companies to present their innovations and test market China.
The presenting companies came from a broad range of industries, including: Environmental Technology, Renewable Energy and New Materials, Information and Communication Technology, Artificial Intelligence and Augmented/Virtual Reality.
Congratulations to the six companies that secured invitations to the 2018 semi-finals in China this Fall: Clean Energy Systems (energy generation), IsoTruss (building materials), Smart Wires (power grid), Mira (fertility tracking and analysis), Tachyum (next-gen processor), and VadR (virtual reality analytics).
On March 8th, 2018, ChinaSF celebrated our 10th anniversary at our annual fundraiser. ChinaSF was formed in 2008 as the China desk for Mayor Gavin Newsom to focus on recruiting and serving inbound companies and investment from China to increase job opportunities in San Francisco. Today, ChinaSF has recruited and assisted more than 96 companies, provided counsel to more than 1,000 companies, created more than 788 jobs, and brought in more than $5.1 billion in foreign direct investment to San Francisco.
Visit our blog to see more from the event.
http://www.chinasf.org/blog/2018/4/2/chinasfs-10th-anniversary
Maotai New Product Launch
On October 13th and 14th, 2017, ChinaSF and a delegation led by San Francisco Mayor Edwin Lee paid a visit to Maotai and took part in the launch ceremony for Kweichow Moutai Day commemorative liquor, a specialty product designed exclusively for the American market. During the visit, Darlene Chiu Bryant represented the San Francisco city government and signed a memorandum of understanding on friendly cooperation with Kweichow Moutai Co., Ltd. According to the agreement, the two parties plan to cooperate strategically and extensively and, as part of the cooperation, Moutai will build an office in San Francisco, where a formal celebration honoring Kweichow Moutai Day will be held annually.
ChinaSF Builds Roadshow 2017
With over 160 attendees at our event, ChinaSF was able to successfully host and connect the Chinese community with opportunities and information on the procedures necessary to establish business in San Francisco. Due to the success of ChinaSF's 2016 Builds Roadshow, ChinaSF is hosting its second roadshow in October 2017.
ChinaSF organized the inaugural ChinaSF Builds Roadshow from October 8th to 13th. As the second educational real estate roadshow, ChinaSF brought 25 real estate professionals, including developers, investment experts, lawyers, SF City Government representatives, and executives, from the Bay Area to Shanghai, Beijing and Hong Kong.
Lingang Strategic Cooperation Signing Ceremony
On October 9th, 2017 a signing ceremony between ChinaSF and Shanghai Lingang Group was held at Caohejing Renaissance Hotel in Shanghai. Under the witness of San Francisco Mayor Edwin Lee, director of Office of Economic and Workforce Department Todd Rufo, director of Planning Department John Rahaim and director of Office of Resilience Capital Planning Brian Strong, Darlene Chiu Bryant signed a partnership agreement with Shanghai Lingang Innovation Center. Both parties expressed full confidence in the in-depth cooperation and the integration of innovative resources in Shanghai and San Francisco.
ContinuumSF Innovation and Credit Conference 2016
In January, we hosted our first ContinuumSF Innovation and Credit Conference in partnership with SyncUS. With over 400 attendees, ContinuumSF featured two full days of speakers and panels conveying leading trends and best practices in cross-border investment, crowdfunding, healthcare innovation, real-estate, and online payment security.
For more information about our ContinuumSF 2016 event, please visit its official website here and our blog posts here & here.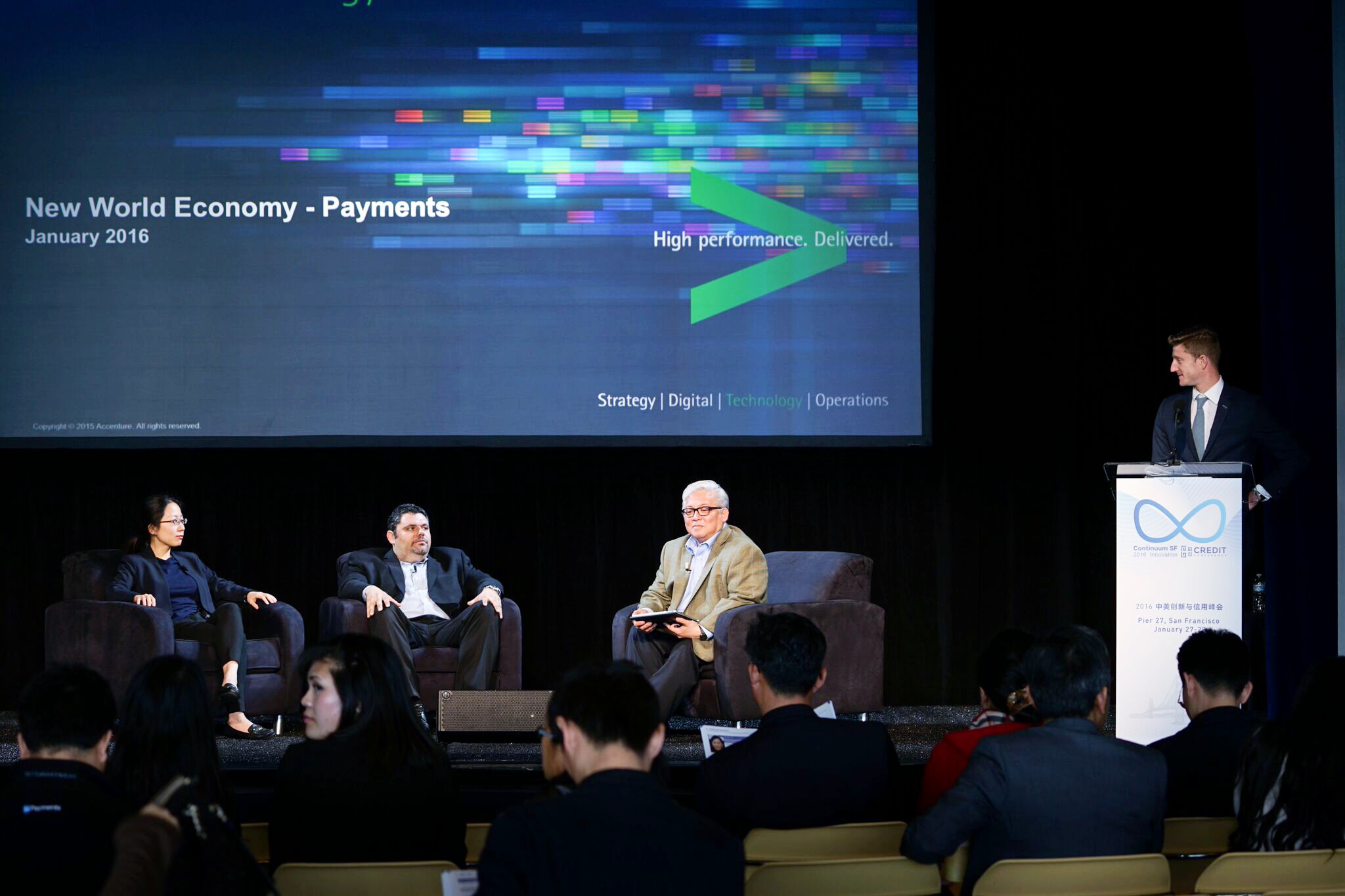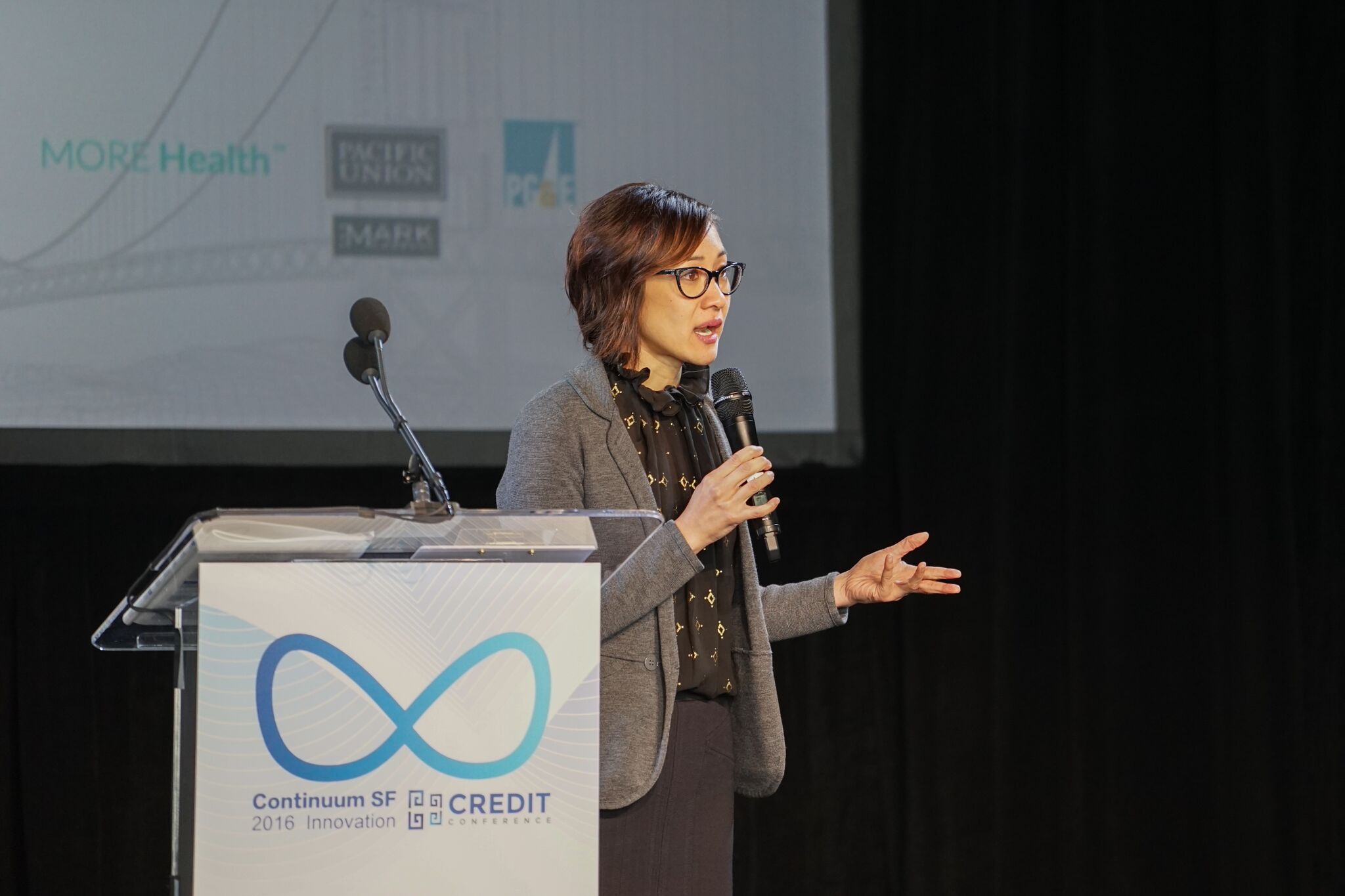 The San Francisco Business Times presented:
Golden Bridge from China: the Impact of Chinese Investment on the Bay Area
ChinaSF's Executive Director, Darlene Chiu Bryant, speaks about the positive outlook of inbound investment from China in the San Francisco Bay Area despite the country's economic slowdown. The panel, hosted by the San Francisco Business Times focused on how China's volatile financial markets can be both an opportunity and challenge for U.S. businesses.